The Ibois Notebooks are a biannual editorial initiative by the Laboratory for Timber Constructions IBOIS at EPFL which aim tooffer a societal, ecological, cultural and political radiography of wood construction and reveal a unique, interdisciplinary story. Through texts and critical analyses by authors from various disciplines, these publications reveal the structuring, at times contradictory, and often underestimated role of timber construction in the development of architecture over the last three centuries.
Going beyond the distinction between humanities and applied sciences, the Ibois Notebooks aim to establish alternative outlooks for innovative wood construction. Behind this original and crossdisciplinary panorama, where researchers, builders and historians question the potential of timber, is the ambition of a radical change, as evidenced by the research and achievements of the EPFL's Ibois.
Ibois Notebook n°2
The 1st Notebook was published in September 2020 by EPFL PRESS and presents the Pavilion du Théâtre de Vidy-Lausanne. The 2nd Notebook focuses on the future centre of activity which is the Grand-Chalet train station project in Rossinière.
These texts, signed by Isabelle Concheiro, Antoine Picon, Yann Rocher, Christophe Catsaros, and Yves Weinand, offer an overview and analysis of innovative techniques for wood construction and its impact on related markets. They question the place of constructive systems in an industry far too attached to splendour of figure to the detriment of constructive efficiency. They explore the intrinsic link between forest ecosystems and Patrick Bouchain's wooden theatres, and emphasize the adaptability and aptitude of a constructed landscape to reinvent itself. Then, through the lens of Tadashi Ono, we are invited to discovers local scenery while reflecting upon the place of forestry as part of the natural and constructed ecosystem of Pays d'En-Haut. Finally, Jean-Pierre Neff, mayor of Rossinière, develops along with myself a prospective rebirth of the wood industry stemming from a new building dedicated for the use of the forestry services of Pays d'En-Haut.
This second Notebook pursues and broadens the reflexions of the first on pertaining to the challenges and stakes of the Swiss timber industry from a political, cultural, constructive and social perspective. As Violaine Prévost indicates in her introduction, we are at a key turning point, suspended between tradition and modernity. These considerations fall within the context of a search for new paradigms within wood construction, carried by Ibois since several years now, and bring a fresh, transdisciplinary perspective on the risks and rewards inherent to the pending changes.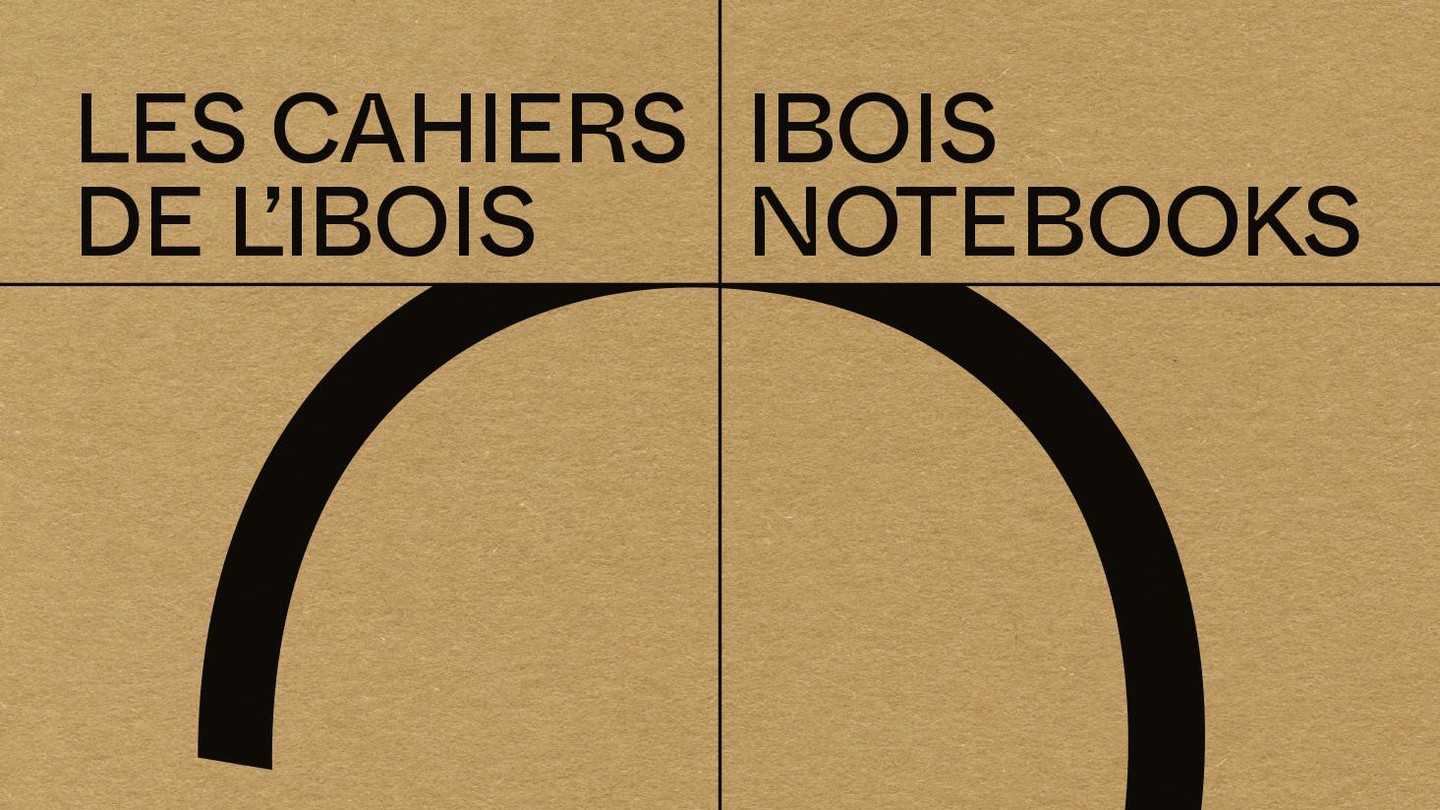 IBOIS is delighted to present the 2nd Ibois Notebook. The Ibois Notebooks are an editorial project dedicated to analysing the societal, ecological, cultural and political radiography of wood construction.