The European Union Strategy for the Alpine Region (SUERA, in English EUSALP) is an organization that was set up in 2016 to oversee the coordinated development of the Alpine massif.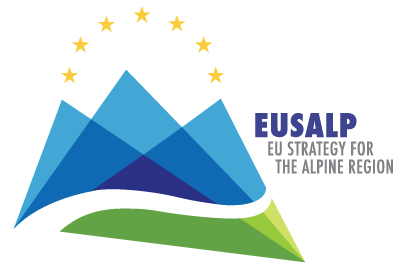 Seven countries are part of it: 5 from the EU (Austria, France, Germany, Italy, Slovenia) and 2 from outside the EU (Liechtenstein and Switzerland), or more exactly the regions of these countries that are considered to be directly or indirectly concerned (only part of Germany, France and Italy; all the other countries). A total of 48 regions which represent nearly 80 million inhabitants and 10% of the surface area of ​​the EU.
The rotating presidency is held by a country that changes every year. In 2022, Italy will succeed France, whose strategic orientation document can be read below:
https://risknat.org/wp-content/uploads/2020/02/741_986_20200204_SUERA_Communique-de-presse-V9-002.pdf
The organization's website is: https://www.alpine-region.eu/
Following the model (and the vocabulary) in force in the management, the strategy of the EUSALP revolves around 3 thematic objectives (1. Fair access to employment, relying on the strong competitiveness of the region; 2 Internal and external sustainable accessibility for all; 3. A more inclusive environmental framework for all and renewable energy solutions for the future) and a cross-cutting objective: A solid macro-regional governance model for the region in order to improve cooperation and coordination of actions.
The three thematic objectives are subdivided into Action Groups (AG), as follows:

Fair access to employment, building on the region's strong competitiveness

AG1: To develop an effective research and innovation ecosystem;
AG2: To increase the economic potential of strategic sectors;
AG3: To improve the adequacy of labour market, education and training in strategic sectors.

Sustainable internal and external accessibility for all

AG4: To promote inter-modality and interoperability in passenger and freight transport;
AG5: To connect people electronically and promote accessibility to public services.

A more inclusive environmental framework for all and renewable energy solutions for the future

AG6: To preserve and valorise natural resources, including water and cultural resources;
AG7: To develop ecological connectivity in the whole EUSALP territory;
AG8: To improve risk management and to better manage climate change, including major natural risks prevention;
AG9: To make the territory a model region for energy efficiency and renewable energy